Art in Process Mural

9' x 15'
acrylic, graphic, serigraph on reclaimed vinyl.
created during 3 week active studio installation in Art Base gallery January 2022. Currently installed at Basalt Municiple Library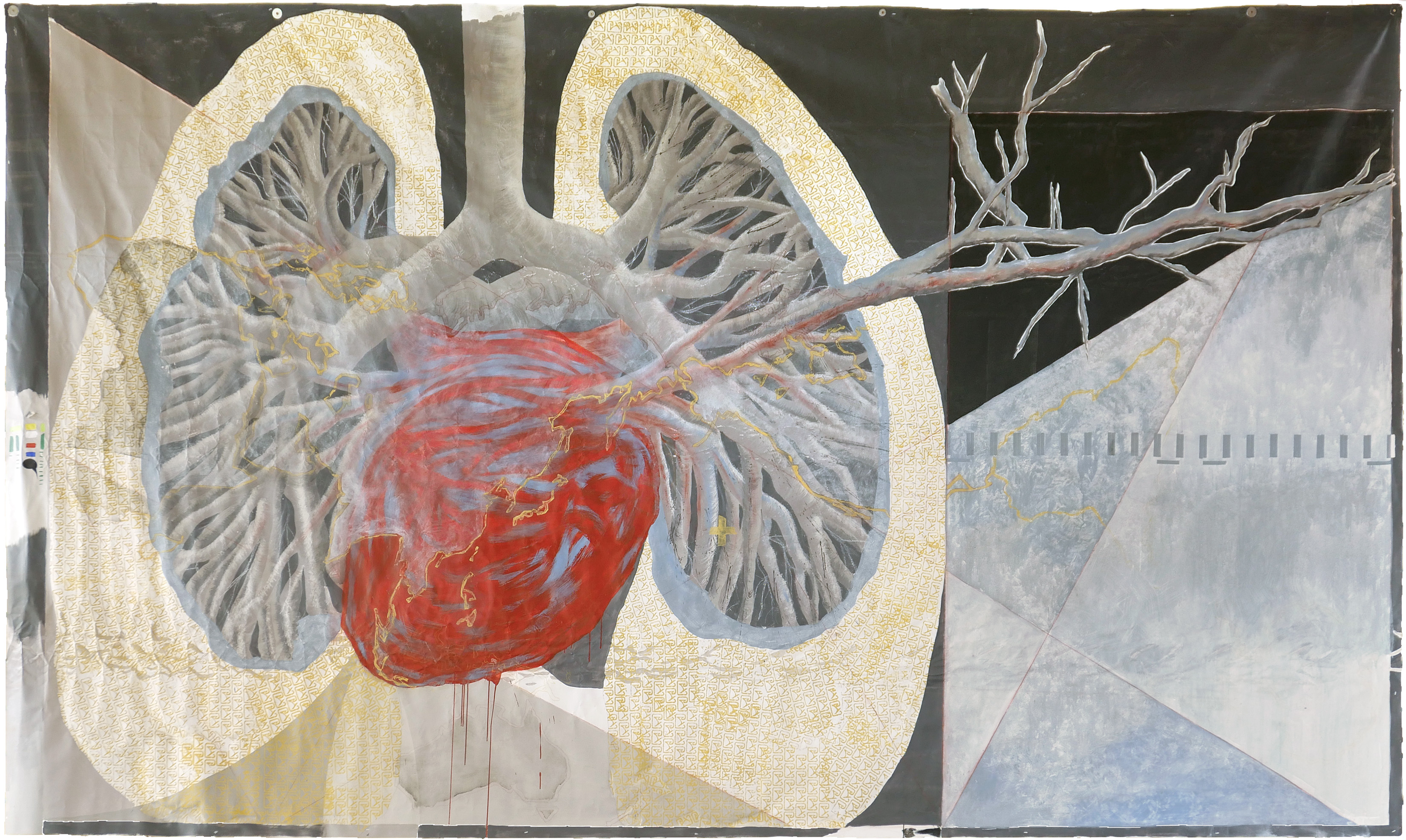 Archival Prints For Sale


12" x 18" of Art in Process mural Signed and Editioned

Pay what you can FUNDRAISER for art supplies to donate, materials and means to collaborate with artists in Bariloche, Argentina during artist residency from July-October 2022.
Funds raised go towards
art supplies to donate

that are not easily available in Argentina

finance the

means and materials for on location collaborative pieces

establish network and fund production to

bring Bariloche artwork to our community through the CSA

(community supported art) program at the Project Shop.

Contact me with

your ideas
July 2022 – November, 2022

This summer I am returning to Bariloche, Argentina to collaborate with local artists, make are, and help facilitate the Aspen Sister City Cultural exchange. Andy, my husband is already there on Ski Patrol exchange and my mom Art Base founder Deb Jones is coming in September to participate in the Artist Exchange that I was lucky enough to do in 2019.

I am raising funds by selling my limited edition print of the mural made during my gallery residency during January 2022 at the Art Base in Basalt, CO. The experience of this art installation was all about connecting with people. This adventure to move, live and work abroad is a continuation of my effort to connect and collaborate with others. This would not be possible without financial support.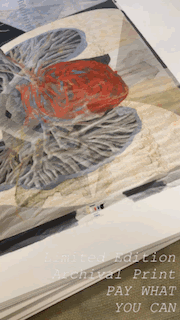 The Art Base presents:
Art in Process with Reina Katzenberger
January 11 – February 4, 2022

Reina was onsite, making artwork each day.
EVERYONE was WELCOME
to
VISIT, WITNESS, CONNECT AND COLLABORATE
more than 240 students
more than 100 walk-ins
countless wonderful interactions
thank you for making this installation an amazing experience.
Prints of mural available

---
Limited Edition Archival 12" x 18" print of the 9 x 15 foot mural from the Art in Process installation at the Art Base.
Pay what you can
or
Donate
---
Press

Aspen Times
(Photo Kelsey Brunner/The Aspen Times)
KDNK Interview
Aspen Daily News
Sopris Sun
(Photo James Steindler/ Sopris Sun)
Photo Gallery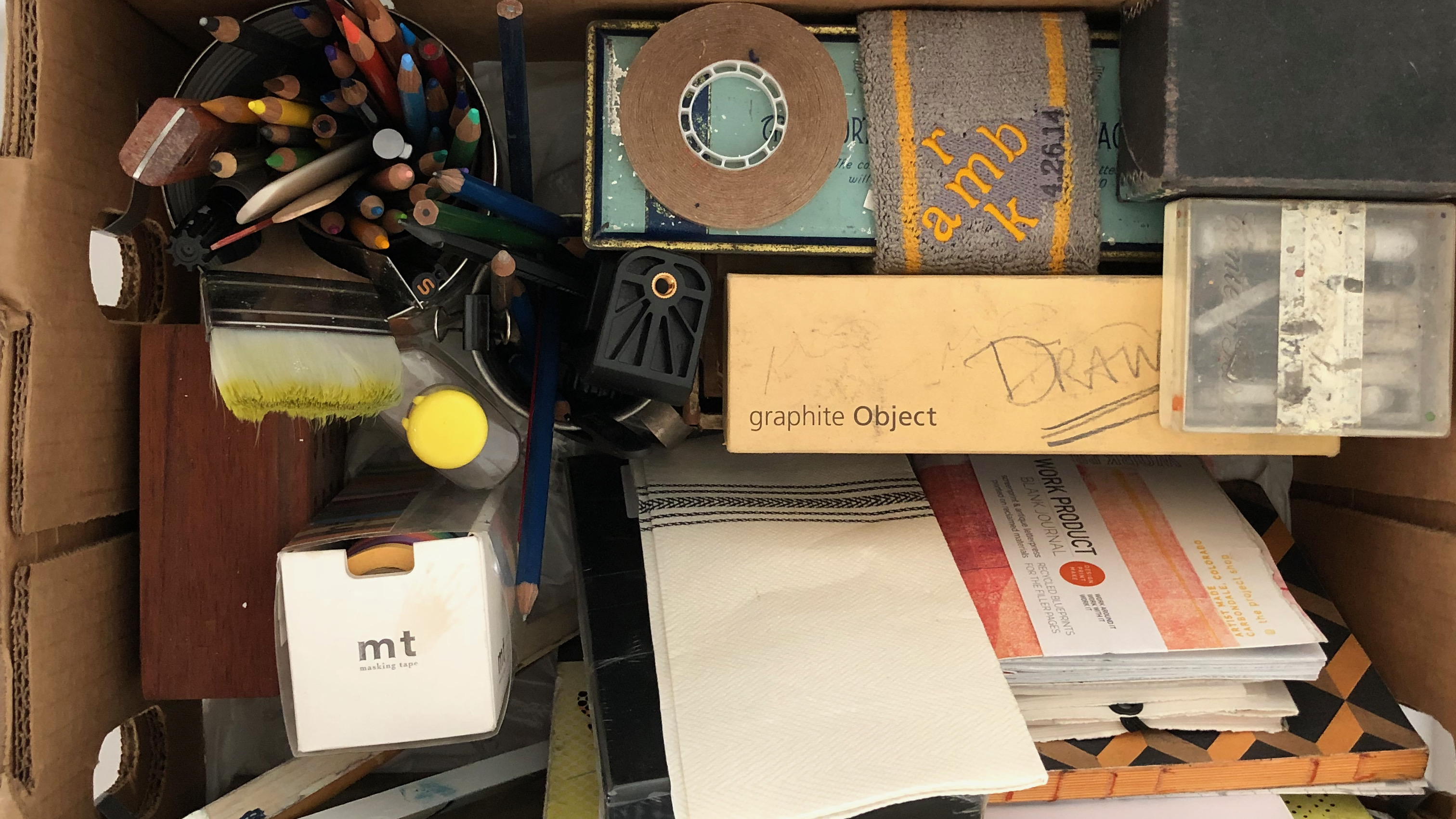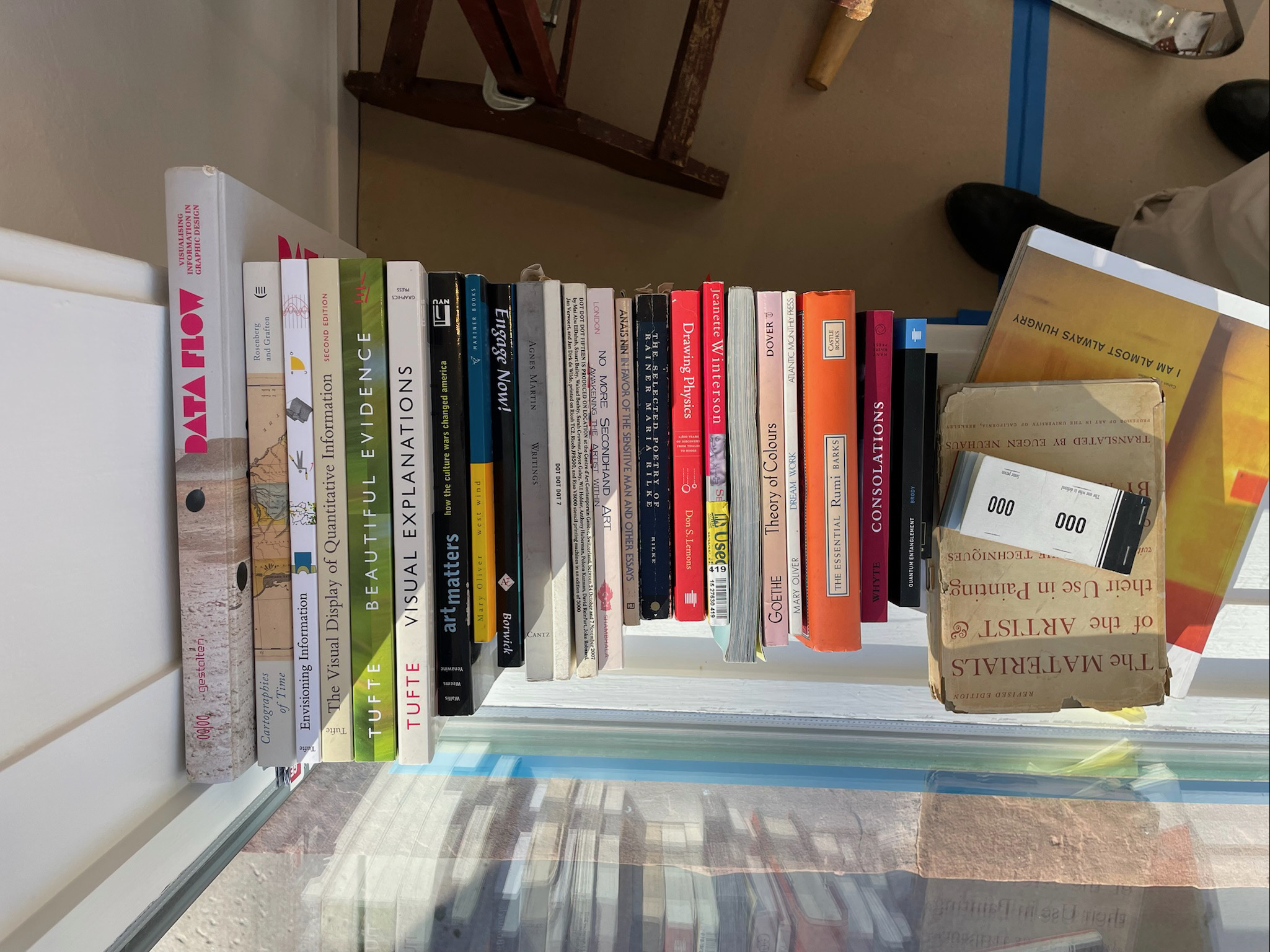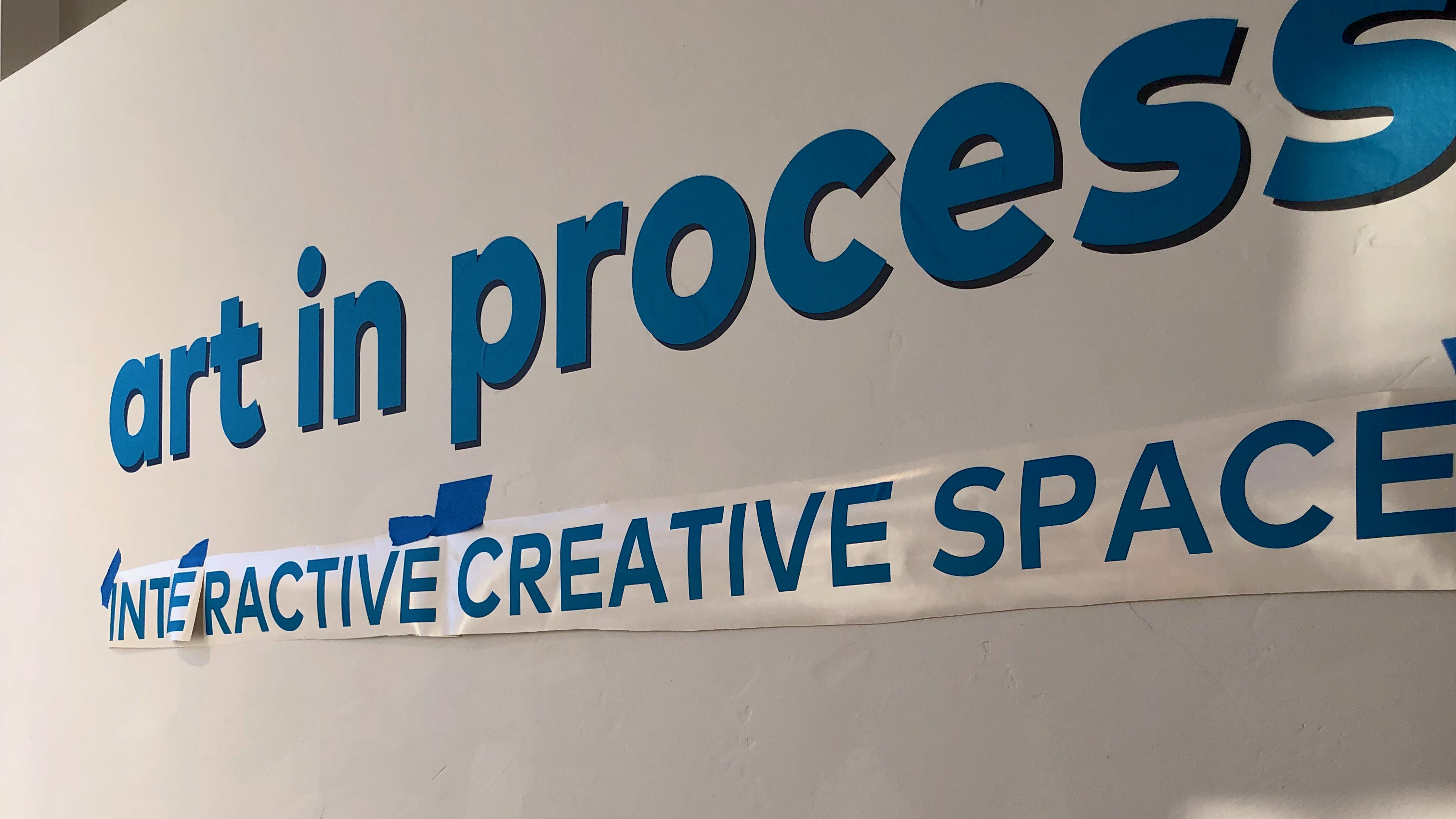 Process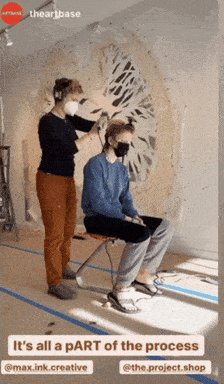 PRESS RELEASE January 2022


The Art Base is proud to present an inaugural artist "gallery take-over" featuring mixed-media printmaker Reina Katzenberger. In lieu of a traditional exhibition, this unique format is a three-week artmaking experience in the main exhibition space. Katzenberger will converse and collaborate with invited guests from diverse disciplines to explore and celebrate "the inextricable connection between all things—everything is informed by everything else—using mixed media printmaking to illustrate and enhance these conversations."

Katzenberger will be onsite with her mobile printmaking equipment for a live studio presence in the Art Base Exhibition Space at 174 Midland Avenue in historic Basalt. This active artist studio is a window into the process of creating art as conversation and creative problem solving in real-time. Throughout the installation, Katzenberger will engage in conversation and collaboration with the public as well as invited guests. For these weeks, the sidewalk-visible gallery will become a space for a pop-up artist residency that includes the physical manifestation of a studio with materials, equipment, and ephemera, made accessible to the public. This active artist space will be documented by a Live Stream webcam of the main worktable.

Works generated during this active and immersive installation will be for sale at the Closing Party on February 4th including a multiple series of limited edition prints developed through collaboration and conversation; a mural piece cataloging the interactions of visitors and participants during the residency; and an exhibition poster generated from the mural, as a memento of the experience.

This residency-based studio will produce work that is completely unique to the location and experience of being at the Art Base and among the community.

Art Base curator, Lissa Ballinger comments, "This is an exciting departure from our traditional exhibition schedule. This project connects directly to our mission of fusing education and exhibitions. This is an opportunity for our community to view artmaking as it happens, in real time with an extraordinary artist and friend."


---
Carbon Mural


15' x 8' permanent installation City Market Vestibule, South Wall above exit doors, Cabrondale Colorado.
Acrylic and serigraph on panel
2020



COLLABORATION between Local Artists:
Reina Katzenberger and Andrew Roberts-Gray
Reina Katzenberger's work explores the relationship between art and science and the tension of representative imagery, informational graphics alongside expressive abstraction. She spearheads The Project Shop – a creative space in Carbondale specializing in providing hands-on opportunities for artists and creatives interested in exploring
mixed media applications of traditional print methods.
Andrew Roberts-Gray's work references a number of discrete cultural traditions including science fiction, the history of the painted landscape, and the development of the thinking machine. His studio is located at (SAW) Studio for Arts and Works in Carbondale, Colorado. He enjoys the art mentoring process as well as collaborating with other artists.
This artwork is vibrant with color and movement with elements both representative and abstracted. The artists used wide and sweeping brush strokes to paint the background and the unifying image, Mount Sopris. They used printmaking and painterly methods to bring together images that honor key aspects of Carbondale's history. The patterns of the Ute blanket evoke the legacy of indigenous people and the Latin American inspired design celebrate our rich cultural diversity.
post independent article
aspen daily new article
Stop

Title:

STOPART

Mixed media print on gallery pedestal

$415

ARTIST STATEMENT

Police code 415 is for Disturbing the peace.

I believe in the importance of our collective adherence and respect for the systems of law and order in our culture. I also hold in equal importance civil disobedience and individual expression of voice even if contrary to the rule of law.

This contradiction, and existence of two seemingly inconsistent truths is a theme that has long been with me. I am both old and young, full of potential and failure. I am a rule follower and believe strongly in the power and potential of our systems. I also believe that there are deep rooted wrongs in our systems that have to be revealed, spoken of, acknowledged and torn down. I find great meaning when two disparate things become entangled and thus inform, enhance and offer a home to each other (data/narrative, entropy/order, subject/object, me/you, artist/art, order/disturbance, compliance/agitation). We have to keep doing the work together to strive for our collective potential, even if it feels elusive.

Exhibited July2020 as part of the Flash Card Project Show

@R2 Gallery / Launchpad in Carbondale Colorado.

View the Exhibit Virtually:

https://my.

matterport.com/show/?brand=0&m=A4nzG8fYBuG
Yoshimi & Character Development
2018


shown in PRINT WORKS August 2018
R2 Gallery Launchpad, Carbondale, CO
co-curated by Reina Katzenberger and Brian Colley



---
character development
20" x 30"
2018
mixed media on polyboard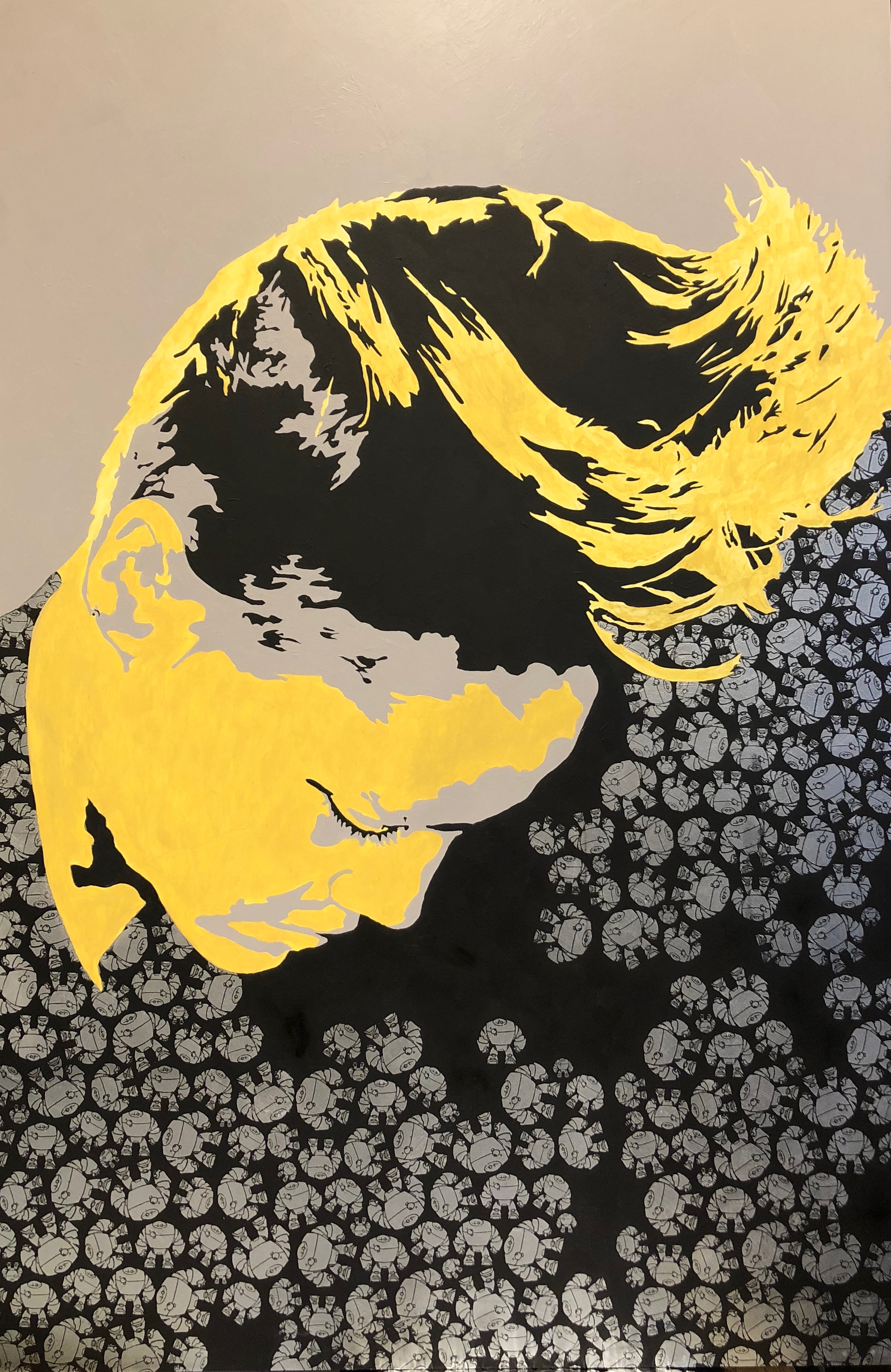 yoshimi in july
24"x36" 2018
acrylic and screenprint on cradled birchboard

from left to right: All the Difference, Yoshimi, Handle me, Come as you are.

each 12x36" : mixed media, monotype, screenprint and letterpress on Arches mounted on cradled wood panel. This work is a progression of the pieces developed for the bookart project, "Please handle me!".




This exhibition highlights how contemporary artists are exploring modern applications of these traditional techniques and incorporating fresh perspectives. Printmaking has been central to humanity's development, presentation, and communication of ideas for centuries. The curators of PRINT WORKS, Reina Katzenberger and Brian Colley of The Project Shop based in Carbondale, would argue that even in a "digital age", the power and importance of printmaking is as relevant as ever.


A variety of printmaking techniques will be exhibited including engraving, etching, intaglio, letterpress, screen printing, woodcut, and more. Printmakers include Jennifer Ghormley, Rick Griffith, Chris Hassig, Johanna Mueller, Vanessa Porras, Andrew Rice, Skye Weinglass and Reina Katzenberger.